Graphics &
Design
---
---
We produce our designs & prints in our on-site facility to ensure we can uphold quality to the highest degree. We have trained and qualified designers and installers to complete every finished product.
We are capable of taking on jobs including personal projects, small and large businesses, transportation agencies and fleets wraps of all shapes and sizes.
Vehicle Wraps
---
---
---
A vehicle wrap is the most effective form of advertising in the market today. One car wrap garners between 30,000 and 70,000 views a day. It is a competitive environment and it isn't easy to create customer awareness by using simple, traditional advertising. You have to be out-of-the-ordinary to be seen in today's marketplace.
If you want your brand to be recognized and be at the top of your client's mind when they are in need of your product or services, you have to stay in front of them daily. Fleet vehicle advertising boosts name recognition 15 times greater than any other form of advertising.
| Vehicle Wrap | Prices Starting at $1200 |
| --- | --- |
1
What kind of material do you use?
For all of our wraps we use premium cast vinyl. It is perfect for contoured and complex areas on vehicles and has durability beyond belief.
2
How long does it take to wrap my vehicle?
Once the design process is over with, it usually takes up about 2 days to print and laminate all your material needed for the wrap. Then about 2 days to actually wrap the vehicle.
3
How long does the wrap last?
Our wraps last outdoors about 5 years with our UV protected laminate. If stored indoors the wrap can last even longer.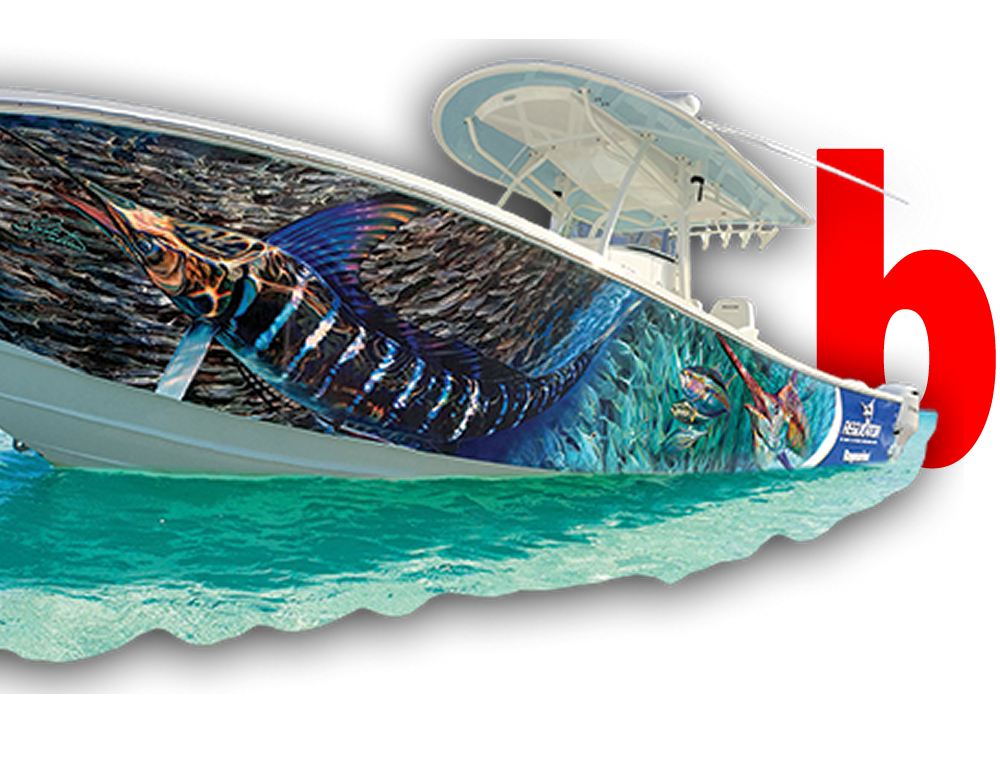 Boat Wraps
---
---

---
Each boat is wrapped with our premium vinyl that is formulated for durability to handle outdoor/marine use. Our graphics team will create you a design that will set you apart from any other boat on the water.
Separate yourself from the herd of other watercraft with custom artwork that will leave others staring and envious.
| Boat Wrap | Prices Starting at $1000 |
| --- | --- |
1
How well does a wrap hold on a boat? I am haulin' through the water after all.
Understanding that your wrap is constantly having the forces of mother nature against it, we prepare your wrap with special seams to ensure that no water can find it's way under your wrap. Ensuring that is stays intact with no peeling.
2
What parts of the boat can you wrap?
The better question is, what parts of the boat can't we wrap. If you have an idea we can make it a reality. Please try to bring boats by if you have questions so we can measure and inspect the area in question.
Windowscapes
---
---

---
Rear window graphics are made from micro-perforated vinyl which has approximately 50% holes and 50% material. The key to this visual affect is lighting.
The combination of light and its reflection off the high resolution image provide the illusion of a solid image.
| Windowscape | Prices Starting at $150 |
| --- | --- |
1
Won't this block my back window?
No, you can see through your back windows while driving and backing up. The image usually blocks from being seen inside the vehicle, but total visibility outward.
2
Is it permanently on my window?
Absolutely not. After applied, the windowscape will adhere to the window making a very strong bond that can't be removed by natural forces. You would have to carefully remove it with some care and attention.
Striping
---
---

---
We only use high quality vehicle wrap material to do your striping from major brands like 3M, Avery or Oracal to provide you with customization that will last and impress.
Our technicians are fully-qualified to do everything from pinstriping to racing striping.
| Striping | Prices Starting at $80 |
| --- | --- |